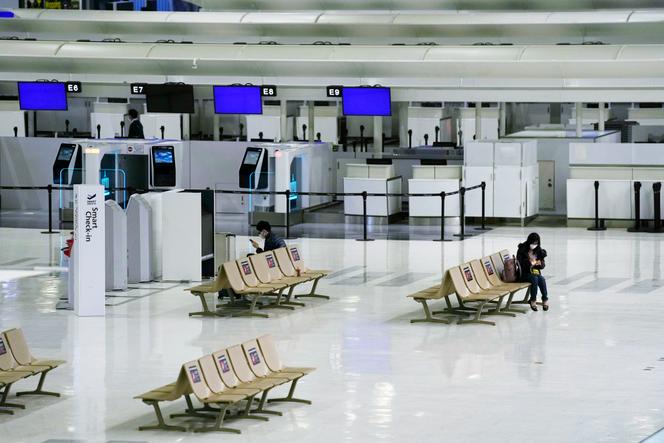 The Japanese government announced on Thursday, December 2, that it would partially modify its request to airlines to suspend new bookings for Japan, explaining that it wants to ensure that its citizens return to their home country.
Faced with fears about the Omicron variant, Tokyo asked Wednesday 1There is In December, airlines will have to suspend all new bookings in its region for a month – which affected Japanese citizens and foreigners alike.
"This request has caused confusion among those involved, so the Prime Minister has asked the Ministry of Transport to reconsider the matter in light of the demands of Japanese citizens." Those who want to return to the archipelago, said government spokesman Hirokasu Matsuno.
The new restrictions come as a second case of the omigran variant of Govit-19 on Japanese soil was confirmed on Wednesday. The government said last week it was a passenger from Peru. The first case, reported Tuesday, involved a man from Namibia.
Closing borders for all foreign visitors
In addition, Japan announced on Monday that it would close its borders to all foreign visitors, three weeks after easing some restrictions to allow entry for business travelers, students and foreign trainers.
On Tuesday he decided to close its borders to all foreigners in ten countries in South Africa, including South Africa, where the Omigran variant was first identified.
Japan has been relatively protected from the epidemic, with about 18,350 people dying since the beginning of 2020. Unlike many countries, it avoids drastic control measures. After a slow start, the national immunization campaign has gained momentum and nearly 77% of the country's population now has two injections. The administration of the third dose began Wednesday for those who have been fully vaccinated for at least eight months.
Officially announced in South Africa on November 24, the Omicron variant had actually begun to spread around the world several days earlier, with Dutch health officials announcing on Tuesday that Omicron was already in circulation in the Netherlands on November 19th.