Nina Siemaszko was born in Chicago, Illinois on July 14, 1970. Her parents, both of whom worked in the entertainment industry, raised her in a household of Polish ancestry.
Siemaszko obtained her Bachelor of Fine Arts degree from DePaul University's Goodman School of Theatre in Chicago. Siemaszko began her acting career in the early 1980s, with her first on-screen appearance in the 1987 film "Long Gone."
Throughout the 1990s and early 2000s, she worked constantly in both film and television, establishing a good reputation as a versatile and skilled actor. Having such a diverse profession, many people are curious about her net worth.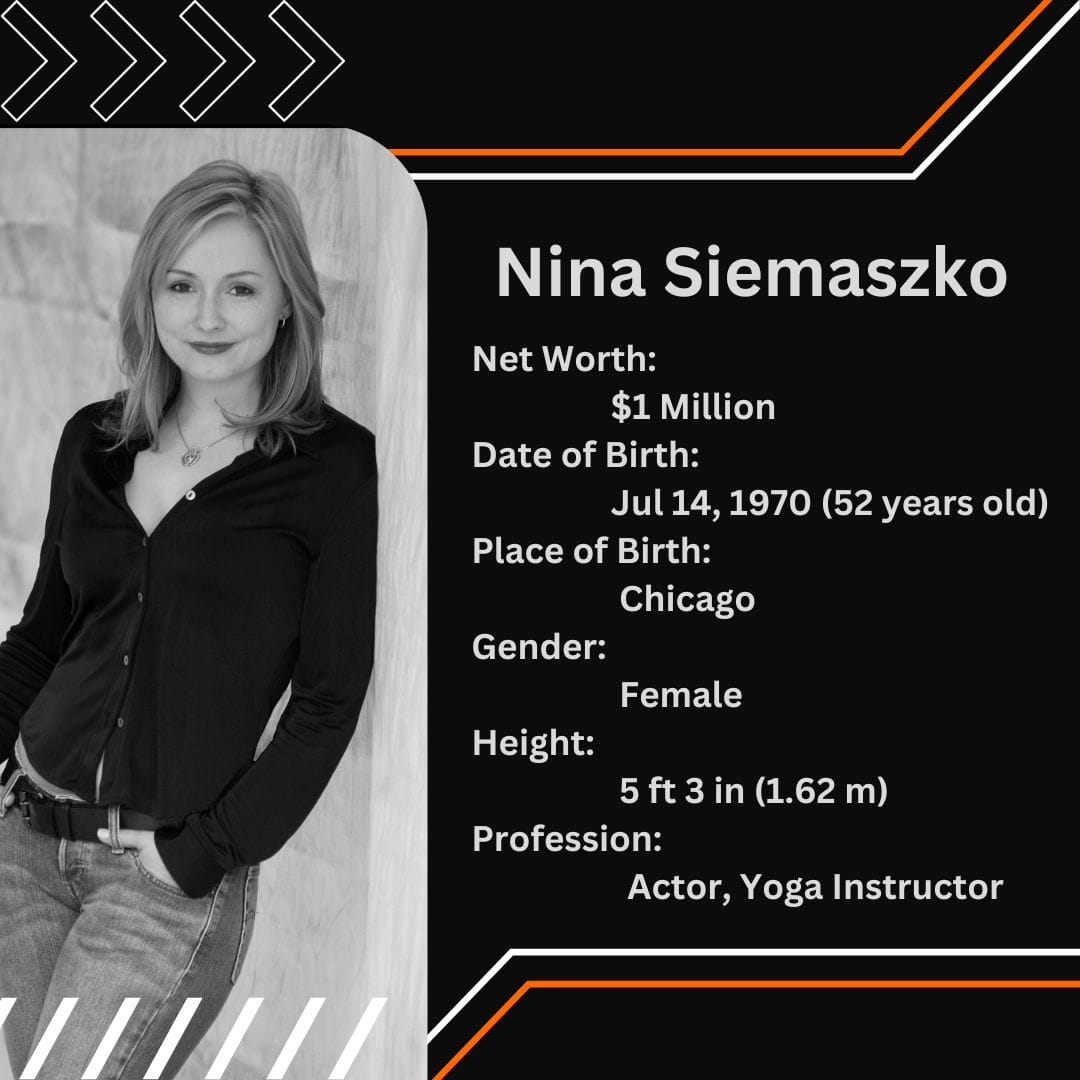 What is Nina Siemaszko Net Worth?
According to Celebrity Net Worth, Nina Siemaszko's net worth is believed to be around $2 million. This amount includes all of her film and television credits, as well as any additional income from endorsements or other business activities.
Despite her success in the entertainment business, Siemaszko has managed to keep her personal life and wealth relatively private. She has not made any public statements about her net worth or any substantial financial investments or acquisitions.
She is most recognised for her work in films such as "The American President" and "Wild Orchid II: Two Shades of Blue," as well as television shows such as "Law & Order: Special Victims Unit" and "Chicago Hope."
Nina Siemaszko Current Projects!
Nina Siemaszko's acting career has slowed in recent years, but she continues to work on numerous projects. She appears in an episode of "Law & Order: Special Victims Unit" and the film "A Week Away" in 2021. She has also appeared in Chicago and New York theatre productions.
Siemaszko Important Facts
Siemaszko began her acting career in the 1980s and has acted in various films and television shows since then.
Her filmography includes "The American President," "Wild Orchid II: Two Shades of Blue," "Airheads," and "Red Corner."
She has also starred on notable television dramas such as "Chicago Hope," "Law & Order: Special Victims Unit," and "The West Wing."
Siemaszko has worked as a producer and director in addition to acting.
Siemaszko has received numerous accolades for her work, including Best Actress at the 1991 Brussels International Film Festival for her performance in "Wild Orchid II: Two Shades of Blue."
She is married to actor and producer Mike Binder, with whom she has two children.
Siemaszko is well-known for her dedication to social and environmental problems, and she has worked with a number of humanitarian organisations throughout her career.