Nick and Audrey Spitz, portrayed by Adam Sandler and Jennifer Aniston in the Netflix film "Murder Mystery 2," take the audience on a spectacular adventure.
In the sequel, the pair faces a difficult predicament as they strive to save their friend and discover his assailant's true identity.
Reminiscent of an Agatha Christie story, the film follows a convoluted path to uncover the genuine criminal, full of unexpected twists and deaths, some of which are caused by the Spitzs themselves.
Just when they thought they have solved the mystery, a new detail emerges, prompting them to reevaluate their prior conclusions.
The Spitzs and the viewer are kept on the edge of their seats by the film's multiple plot twists until the very end. This article will provide a full summary of Murder Mystery 2's Ending.
Murder Mystery 2 Ending Explained
The Spitzs quickly take action when the kidnapper's plan is put into motion. Initially, Vik was supposed to arrive at an elephant, but instead, they find his bodyguard, Mr. Lou, stabbed in the back.
Vik has been taken by the kidnapper. While Nick goes after Vik, Audrey looks for clues. She notices a person with a covered face slipping into the crowd when the elephant arrives.
They throw away their robe, which Audrey catches a glimpse of before it's burned. She sees blood on the robe but later realizes it was henna.
The investigation picks up when the kidnappers demand a ransom of seventy million and want Nick and Audrey to deliver it.
When they go to make the exchange, the men sent to collect the money are killed, and Connor Miller dies in a car explosion.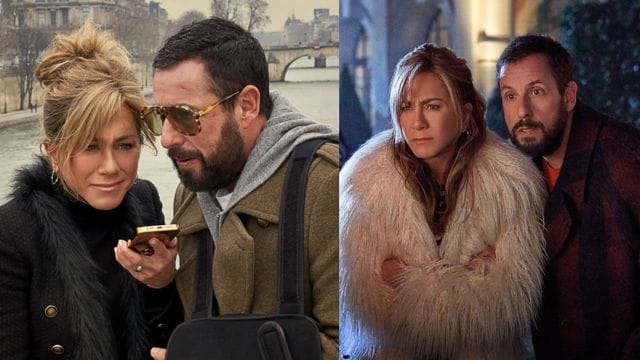 The money is taken by someone else, and the Countess is found to have taken it but is not involved in Vik's kidnapping. Nick and Audrey deduce that the culprit is someone close to Vik, and they arrange a meeting at the Eiffel Tower.
The kidnapper shows up, but Nick realizes that they are a professional and knows how the situation will play out. It's revealed that the kidnapper is actually Connor Miller, who wants to eliminate all witnesses.
Nick and Audrey fight him and he dies. However, there is still one loose end. Audrey sees Saira's hand, which she thinks has blood on it.
It turns out to be henna, which was smudged on the night of Vik's kidnapping. Audrey realizes that Saira was the one who orchestrated everything and Saira confesses to the crime.
Why Did Saira Desire to Kill Vik?
When accused of attempting to injure her brother and kidnapping him, Saira vehemently denies the allegations, insisting that she loves him and has no reason to harm him.
Although first persuasive, it becomes clear that Saira is the only person with a reason to harm Vik. Nick concludes that Saira resented her brother for inheriting their parents' business, a position for which she was more qualified.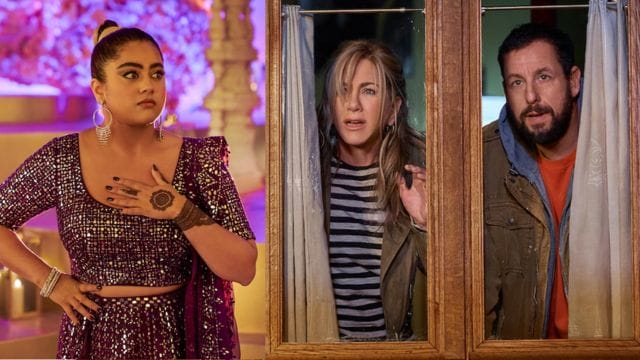 She attempted to murder him in Mumbai, resulting in the loss of the Colonel's arm, and attempted again during the wedding, this time with greater preparation.
By simulating an abduction, she wanted to deflect suspicion away from herself. Saira hired Connor Miller, the best private investigator she knew, to fake the kidnapping and solve the case, thereby keeping other detectives at bay and framing someone else for the crime.
Miller would receive the ransom payment, whereas Saira would inherit the family company. If Nick and Audrey hadn't intervened, the scheme may have worked.
What Happens to Nick and Audrey? Did They Die?
After catching the bad guys, Vik and Claudette run away together, and to thank Nick and Audrey for saving his life, Vik gives them $10 million in cash. He sends his pilot to give them the money and also offers to take them wherever they want to go by helicopter.
This surprises and pleases the Spitzes because it changes their financial situation and gives them the chance to have the honeymoon they deserve after the crazy weekend.
But their plans fall through when the pilot robs them at gunpoint and admits that he is an American from Jersey and not from Europe, as he had said before.
He is the only one who knows that the Spitz family has millions of dollars in a bag worth millions. Even though we don't know why the pilot is lying, he gives up his act when he sees a chance to change his life for good.
He takes the money and uses a parachute to jump out of the plane. Nick and Audrey have to figure out how to fly the helicopter on their own, even though they've never done it before.
This makes it seem like they might not make it, but they solved a murder mystery, so they could probably figure out how to control the helicopter.
Even if they crashed, it wouldn't be a big deal. Most likely, they would only get a few cuts and bruises or maybe lose a limb or two. Nick and Audrey Spitz will get out of the situation alive and well enough to solve another murder mystery.
You may also like to read this: Single Drunk Female Season 1 Ending: What Contributed to the Show's Success?
We hope you found this article helpful and informative. If you want to stay up-to-date with the latest news and updates on Netflix, Prime Video, Entertainment, and anime series, please visit our website parkmapper.com. We regularly post new articles and updates, so you'll never miss a thing.
If you found this article valuable, please consider sharing it with your friends and family members who may also find it helpful. Thank you for reading, and we hope to see you again soon on parkmapper.com.